Training Programs
According to client needs, CBA will design and execute training programs involving a series of seminars that – according to specific objectives – may include workshops, activities and labs to support and enhance learning.
Our well tested methodology includes consulting with the client to identify specific training needs, custom designing of the program as a whole as well as individual training sessions, implementation and continual evaluation.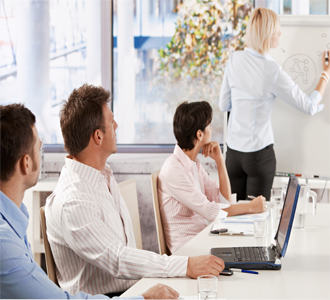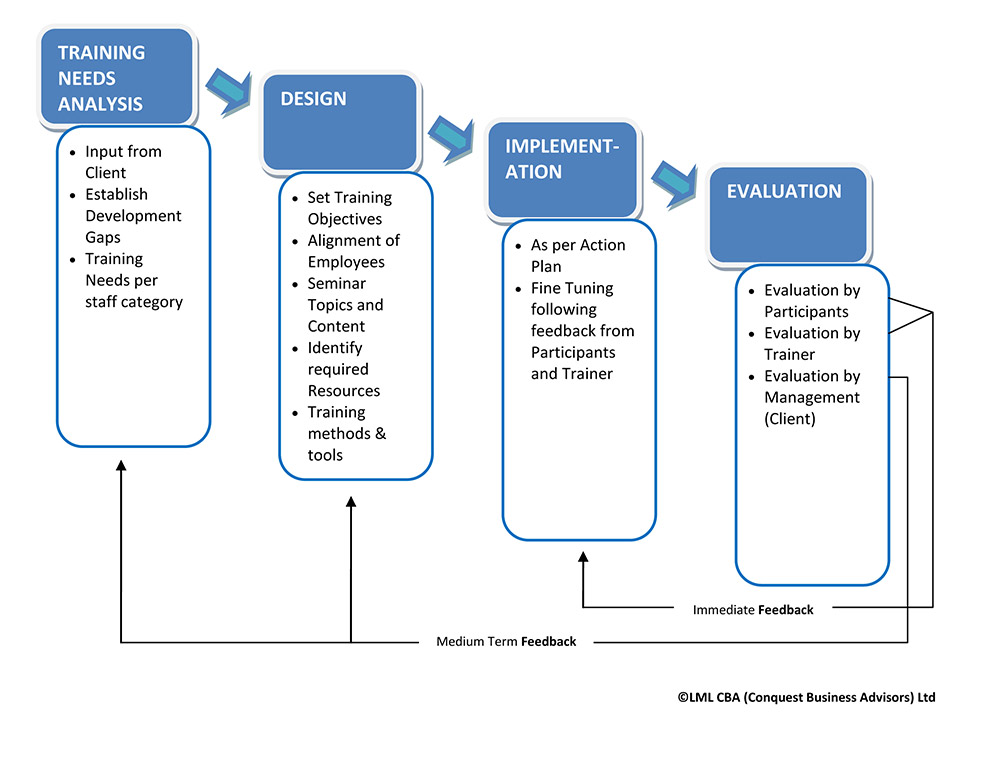 Besides being able to design a comprehensive strategy and programs for Human Resources development, CBA offers classroom training in a variety of topics, delivered both by in-house trainers / experts as well as external associates who are recognised experts in their fields.
Ad-hoc seminars / workshops are also designed and executed, aiming to boost knowledge and close specific gaps identified by our clients.  Below is an indicative – yet not exhaustive – list of topics of the most common seminar delivered by CBA:
ISO 9001

ISO 14001

ISO 18001

Total Quality Management (TQM)

Business Process Reengineering

Productivity Improvement Planning & Control

Performance Measurement

Business Continuity and Disaster Recovery

Business Planning

Small Business Management

Family Business Development

Marketing and PR – From theory to practice

Customer Service / Care

Customer Satisfaction Measurement

Advanced Selling Skills

Effective Sales Supervision

Basic Salesmanship Techniques

Introduction to Merchandising

Environmental Impact Assessment

Energy Audits

Hotel Management

Front Office Management

Food and Beverage Management

Hazard Analysis and Critical Control Points

Finance for Managers

Risk Assessment

Innovation Management

Developing Assertiveness

Effective Presentation Skills

Communication / Listening Skills

Problem Solving Techniques